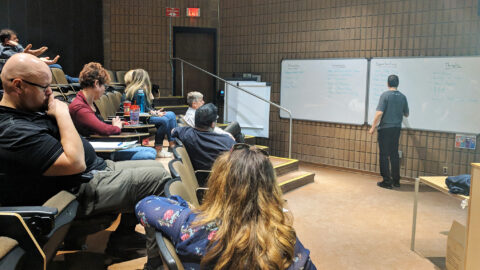 The McLean Consulting Group have a solid background in teaching, training, and facilitating, and we use an Indigenous pedagogy and epistemology in developing workshops for your specific needs. 
We can deliver the training in-person or remotely as well as developing asynchronous products like online training modules and instructional videos.  We are also certified in the Myers-Briggs Type Indicator (MBTI), Personality Dimensions aka True Colours, and the Emotional Quotient Inventory, and these tools can be used as part of the workshop.  Some of our recent workshops include:
Developing curriculum based on the 7 Grandfathers Teachings for Early Learning Programs
WordPress training for non-tech staff
How to navigate difficult conversations at work
Using Zoom to play online games with children and families
How to develop Social Media policies for your Centre
Communication strategies for Managers and Supervisors
Indigenous Allyship training for addiction centres
Indigenous approaches to mental health for addiction centres
Medicine Wheel teachings for college students
Board of Director orientation training
How to use Microsoft Teams
Team building using MBTI/Personality Diemensions
Team building using Emotional Intelligence
"Self Esteem for Teens" and Healthy Relationships
Consider this…Indigenous Respect teachings
Self Regard and Assertiveness in the workplace
Office 365 Migration and Office Workflow Staff Training
Office 365 Training and SharePoint site design project
---
Don't hesitate and…  Get in touch!