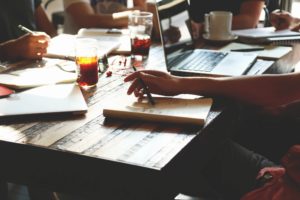 Governance: It is not unusual for Municipalities, organizations and businesses to be so busy in the day to day operations that the reason for existence, the corporate culture and the plan forward gets lost or put on the "back burner".  Revitalize your dreams by engaging McLean Consulting Group to facilitate these foundational and guiding ideas for you. 
A Vision Statement is your dream come true if all resources and partnerships were available.  Nike has "Just Do It" and people instantly understand what the brand is all about.  Let us help you discover your byline which will keep the organization, the staff and all efforts focused on the ultimate goal for you.  Every ship needs a rudder that steers then to a destination.  Where are you going?
A Mission Statement is your 30 second elevator pitch to anyone who asks "What do you folks do?"  It is concise and allows all stakeholders to easily understand the core functions of your business.  This is an important statement for Boards and staff who often see possibilities on the horizon.  If the opportunity is not in line with the Vision or the Mission then it is a distracting energy and will divert precious resources to places not congruent with the destination.
Values define corporate culture and acknowledge that not only is it important that we achieve our goals, but it is defining as to how we achieve our goals.  Boards are tasked with setting corporate culture and we can assist you in articulating what your values are and how they can be ensconced in every employees day to day existence.  Your client and stakeholders will know the difference and you will achieve all your goals with a values-based approach to management.
Strategic Plans are essential for focussing energy and resources towards the Vision in a planned, staged, managed and measureable manner.  Let us guide you on an evaluation of your last plan, an assessment of your current, strengths, challenges, opportunities and threats and the development of a detailed document that outlines your path forward.